CONNECT WITH US &nbsp
Storm Water Program
About Storm Water
Storm water is defined by US EPA as the runoff generated when precipitation from rain and snowmelt events flows over land or impervious surfaces without percolating into the ground. Storm water is often considered a nuisance because it mobilizes pollutants such as motor oil and trash. In most cases, storm water flows directly to water bodies through sewer systems, contributing a major source of pollution to rivers, lakes, and the ocean. Storm water discharges in California are regulated through National Pollutant Discharge Elimination System (NPDES) permits. However, storm water may also act as a resource and recharge to groundwater when properly managed. The Water Boards are actively involved in initiatives to improve the management of storm water as a resource.
Contacts
General Inquiries: stormwater@waterboards.ca.gov
Telephone Toll Free: 1-(866)-563-3107
Report a Storm Water Violation

Report a Non-Filer -

Let us know if a business does not have a Storm Water Permit.

Report a QSD/QSP (Construction General Permit Qualified SWPPP Developer/Qualified SWPPP Practitioner)
QUICK LINKS:
FACTSHEETS
Receive email updates on Storm Water permitting issues. Subscribe online to our electronic mailing lists.
Storm Water Permitting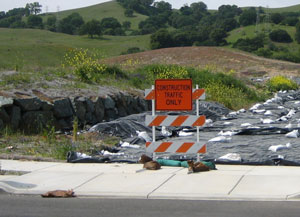 The Water Boards draw authority for storm water regulation from the federal Water Pollution Control Act (Clean Water Act) and from direction within the Clean Water Act which puts the framework for regulating storm water discharges under the National Pollutant Discharge Elimination System (NPDES) Permit system. Data collected for NPDES storm water permit compliance is available in the Storm Water Multiple Application and Report Tracking System (SMARTS) and the California Integrated Water Quality System (CIWQS). For more information read our Storm Water Management Fact Sheet.
Permitting Program Pages
---
CURRENT STORM WATER GENERAL PERMITS AND PROGRAM PAGES
Public Databases & Fees
SMARTS Database

Online database containing Phase II Small Municipal, Industrial, and Construction storm water permittee information and data.
CIWQS Database

Online database containing Phase I Municipal storm water permittee information and data.
Database or Fee Questions and Assistance:
Storm Water Initiatives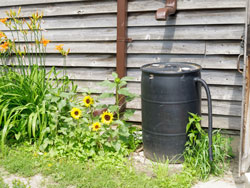 The Water Boards are working toward innovative storm water quality solutions including incorporation of low impact development objectives, green chemistry pollutant control, and education outreach through films.



Explore our progress below.