Brownfields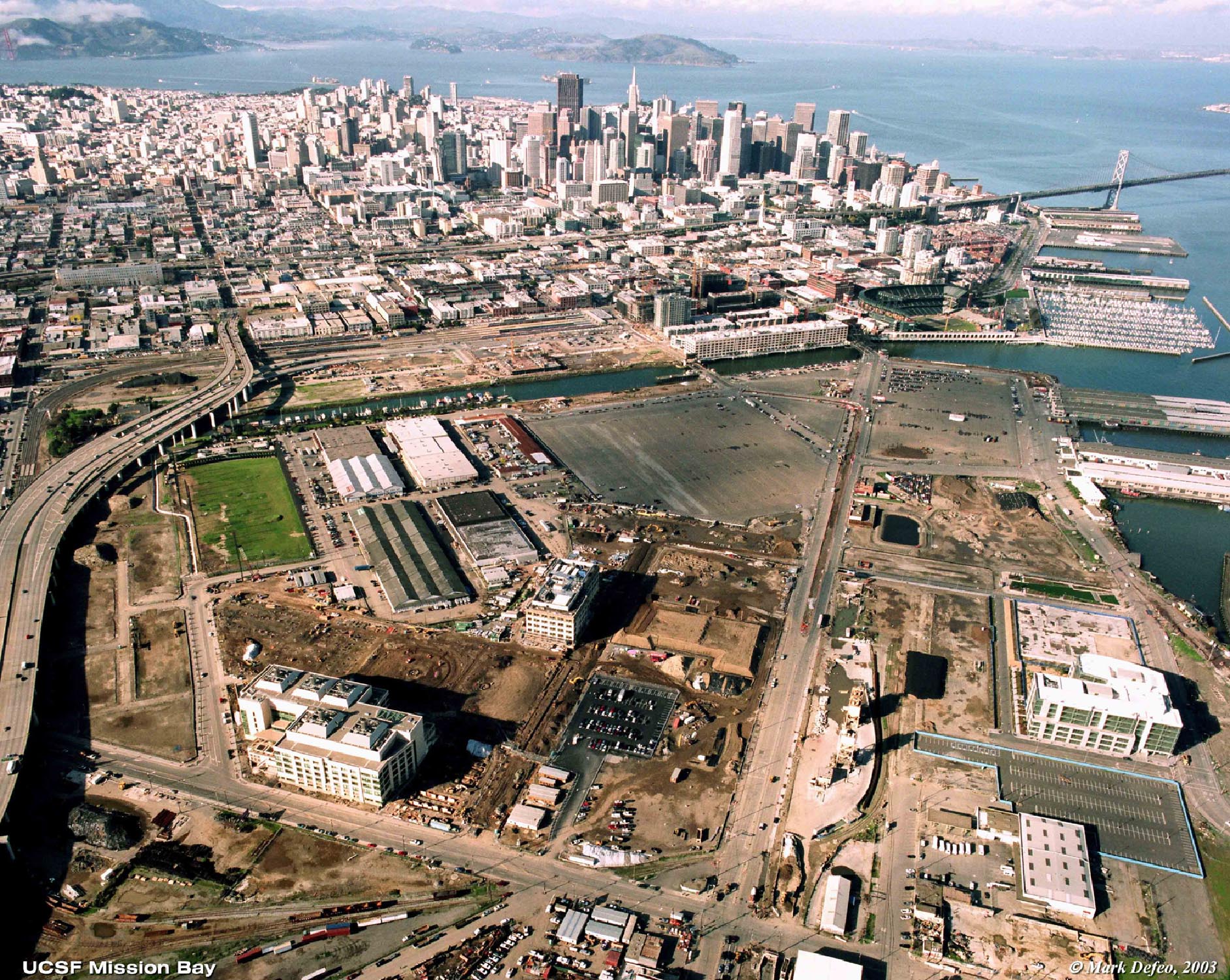 Brownfields are underutilized properties where reuse is hindered by the actual or suspected presence of pollution/contamination. Cleanup and redevelopment of these sites benefits the environment and communities by eliminating pollution/contamination problems, allowing economic growth, and revitalizing neighborhoods. The San Francisco Bay Water Board has been involved in Brownfields cleanup and redevelopment for over 10 years.

This Brownfields web page is intended to provide an overview of the Water Board's Brownfields program and assist the public in completing successful Brownfield redevelopment projects.

TABLE OF CONTENTS



REGULATORY PROGRAMS AND TOOLS
Two of the Water Board's programs are closely involved in Brownfield cleanups:
The Site Cleanup Program (SCP) is a cleanup program where project proponents receive technical oversight and regulatory review of investigation and cleanup plans. The party pursuing the cleanup reimburses staff oversight costs incurred by the Water Board. The outcome of the SCP process may range from a No Further Action (NFA) letter indicating cleanup is complete with no land-use restrictions, to the design and implementation of a remedial system.
Petroleum Underground Storage Tank (UST) sites are addressed by the Water Board's Underground Storage Tank Program. Many Brownfields in the San Francisco Bay area have actual or suspected pollution/contamination from leaking underground storage tanks. Investigation and cleanup of these sites is undertaken under Water Board oversight and, in some cases, oversight by a local agency. Many UST sites, including Brownfields, are eligible for reimbursement of investigation and cleanup costs through the Underground Storage Tank Cleanup Fund.
More information on Brownfields projects is available in the October 2004 Status Report to the Water Board:
The Uniform Site Assessment Tools were jointly developed to provide a common set of criteria to assist DTSC and the RWQCBs in the site assessment process. This should result in a common approach to site assessment in compliance with all applicable laws and regulations that responsible parties, consultants, regulators, and the general public can use as a basis for performing and reviewing site assessments, regardless of the particular oversight Agency. Although the Tools were developed in response to the Brownfield MOA, they can be used for assessments at most types of cleanup sites.

The Uniform Site Assessment Tools have been posted to the Cal/EPA website at:



BROWNFIELDS MOA
The Regional Water Quality Control Boards (Water Boards), and the Department of Toxic Substances Control (DTSC) have the authority to regulate cleanup of polluted/contaminated sites in California. In order to improve coordination between the agencies on oversight of Brownfield cleanups, a Memorandum of Agreement (MOA) was signed in March 1, 2005. The MOA describes the process and considerations used to determine the appropriate lead agency for a particular Brownfield site. Anyone requesting oversight from the Water Boards or DTSC for a Brownfield site must submit an application to the Water Boards or DTSC with enough site information to allow the agencies to determine the appropriate lead agency.




SITE ASSESSMENT TOOLS
Screening Levels
Screening levels are a valuable tool at Brownfield sites because they can enable property owners, developers, citizen groups, and government officials to estimate the degree of effort that may be necessary to remediate a contaminated property. Screening levels are intended to be protective in a wide range of conditions. Screening levels are advisory numbers and have no regulatory effect.
Environmental Screening Levels (ESLs) have been prepared for over 100 commonly encountered contaminants by staff of the Water Board. These ESLs were developed based on conditions specific to the San Francisco Bay Region. They may also be useful tools in other Regions of California. A working group of staff from several Water Boards is currently building on the ESL concept to develop screening levels that are protective of water quality in all Regions of the state. Once completed, these water quality screening levels will be made available through this web page.
California Human Health Screen Levels (CHHSLs) were developed by the Office of Environmental Health Hazard Assessment for 54 commonly encountered hazardous substances. The CHHSLs address direct exposure to soil and potential vapor intrusion into buildings. As discussed in the guidance document, the CHHSLs do not address all potential environmental concerns that may be present at sites where contaminated soil and groundwater are identified. Evaluation of additional concerns (e.g., protection of water resources or wildlife) must be carried out separately. The ESL Staff Report offers one approach to accomplish this.
Water Quality Goals Central Valley Water Board staff have summarized water quality standards and criteria from a variety of sources in "A Compilation of Water Quality Goals." This staff report contains an extensive compendium of numerical water quality limits from the literature for over eight hundred chemical constituents and water quality parameters. These limits may be used to determine whether beneficial uses of groundwater and surface water are impaired or threatened. The text of the report explains, with examples, how these limits may be used to interpret water quality standards in California. This in turn may help determine appropriate site-specific cleanup standards to protect water quality. A summary of relevant statutes, regulations, plans, policies, and a list of references are included.
LIABILITY RELIEF
California Land Reuse and Revitalization Act of 2004 (CLRRA)
The California Land Reuse and Revitalization Act of 2004 (AB 389, Montanez), effective January 1, 2005, provides liability protections to Brownfield developers, innocent landowners and contiguous property owners which are intended to promote the cleanup and redevelopment of underutilized contaminated properties. The bill establishes a process for eligible property owners to obtain the immunities, conduct a site assessment and implement a response action, if necessary, to ensure that the property is ready for reuse. Further information, including fact sheets and an application, are available at the Cal/EPA California Land Reuse and Revitalization Act of 2004 page.
Prospective Purchaser Agreements and "Comfort" Letters
The Water Board can enter into Prospective Purchaser Agreements (PPA) to facilitate cleanup and redevelopment. In a typical PPA, a prospective purchaser agrees to ensure that complete cleanup and any long-term operation and maintenance requirements and institutional controls will be implemented at a contaminated site. The Water Board agrees not to enforce against the owner (and subsequent owners) so long as the terms of the agreement are met. The property purchaser must provide reasonable access for the parties responsible for conducting the cleanup and must not contribute to any pollution at the site. Water Board "comfort" letters indicate the limited circumstances in which we will require new property owners or owners of offsite properties to provide cleanup. We can provide site-specific "comfort" letters in some situations but encourage owners to rely on our generic "comfort" letter.
Polanco Redevelopment Act
The Polanco Redevelopment Act, Health and Safety Code sections 33333.3 et. seq. (AB 3193, Chapter 1113, Statutes of 1990, Polanco), part of the Community Redevelopment Act, was enacted to assist redevelopment agencies in responding to Brownfield properties in their redevelopment areas. It prescribes processes for redevelopment agencies to follow when cleaning up a hazardous substance release in a redevelopment project area. It also provides immunity from liability for redevelopment agencies and subsequent property purchasers for sites cleaned up under a cleanup plan approved by DTSC or a Water Board. The Polanco Redevelopment Act has become a widely used tool by redevelopment agencies to guide and pursue redevelopment of Brownfields.
FINANCIAL ASSISTANCE
Underground Storage Tank Cleanup Fund
Federal and state laws require every owner and operator of a petroleum underground storage tank (UST) to maintain financial responsibility to pay for any damages arising from their tank operations.
The Barry Keene Underground Storage Tank Cleanup Fund (Fund) Act of 1989 is administered by the State Water Resources Control Board to provide a means for petroleum UST owners and operators to meet the federal and state requirements. The Fund also assists a large number of small businesses and individuals by providing reimbursement for unexpected and catastrophic expenses associated with the cleanup of leaking petroleum USTs, including those at Brownfield sites.
In addition, the Fund also provides money to the Water Boards and local regulatory agencies to abate emergency situations or to cleanup abandoned sites that pose a threat to human health, safety, and the environment, as a result of a petroleum release from a UST.
Targeted Site Investigation
For FY 2004-05, DTSC has been awarded $1.5 million in federal funds from the U.S. Environmental Protection Agency to fund activities that will encourage Brownfields redevelopment. One of these new activities is the Targeted Site Investigation, which will provide funds for DTSC and the Water Boards to perform environmental site investigations at no cost to the applicant. The TSI funds are intended to provide state and local governments, school districts, redevelopment agencies, or non-profit organizations an opportunity to gain more information about a site's condition, which can directly affect decisions on property acquisition or cleanup strategy.
U.S. Environmental Protection Agency Grants
Tribal, state, and local governments are eligible to apply for funding to inventory, assess, conduct planning and community involvement activities, and cleanup related to Brownfield sites. EPA can also provide communities and nonprofit organizations with environmental assessment services at Brownfield properties with redevelopment potential.
BROWNFIELD SITES
Below are three examples of Brownfield sites in our region. These are among the many dozens of Brownfield sites whose restoration is being overseen by the Water Board.

San Pablo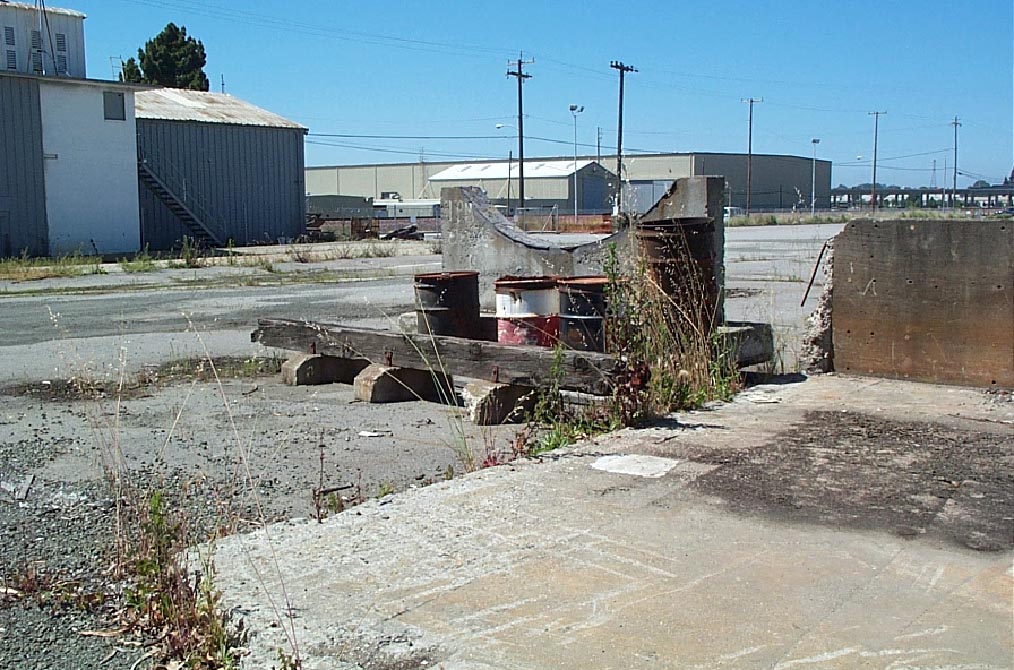 The East Bay Asian Land Development Company (EBALDC) purchased 7 acres of former industrial property in San Pablo in 2004. Water Board staff oversaw the investigation and cleanup of the site, and the removal of 6,800 tons of soil contaminated with petroleum hydrocarbons, lead, chromium, PCE, and arsenic, which was replaced with clean imported fill. Six buildings and several underground storage tanks were also removed from the site. Oxygen release compounds were placed in the excavations prior to backfilling to enhance the naturally occurring biodegradation of the residual petroleum contaminants in soil and groundwater.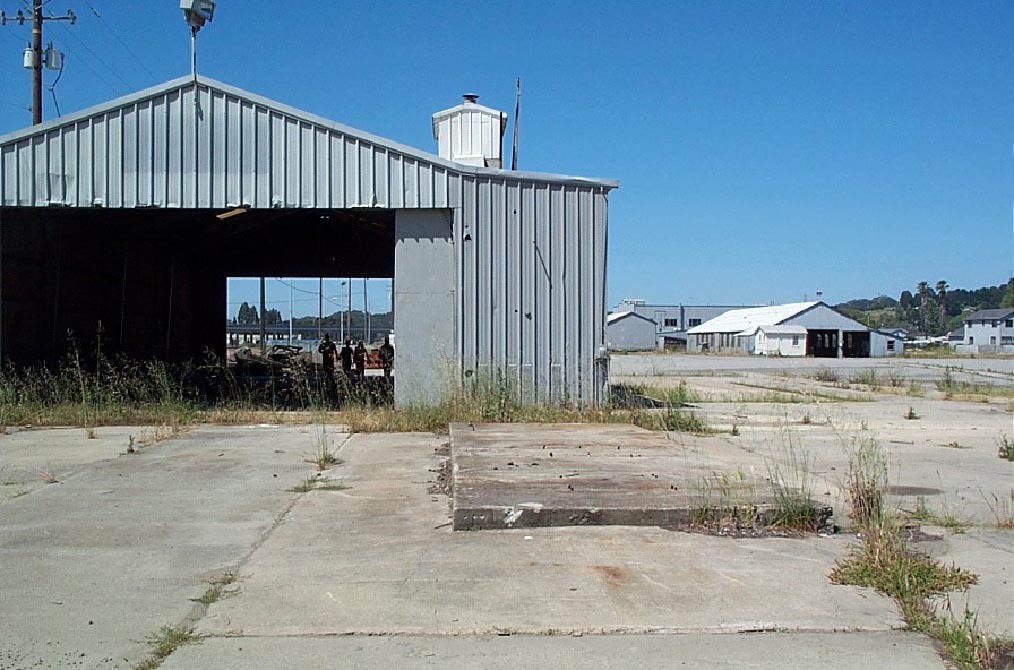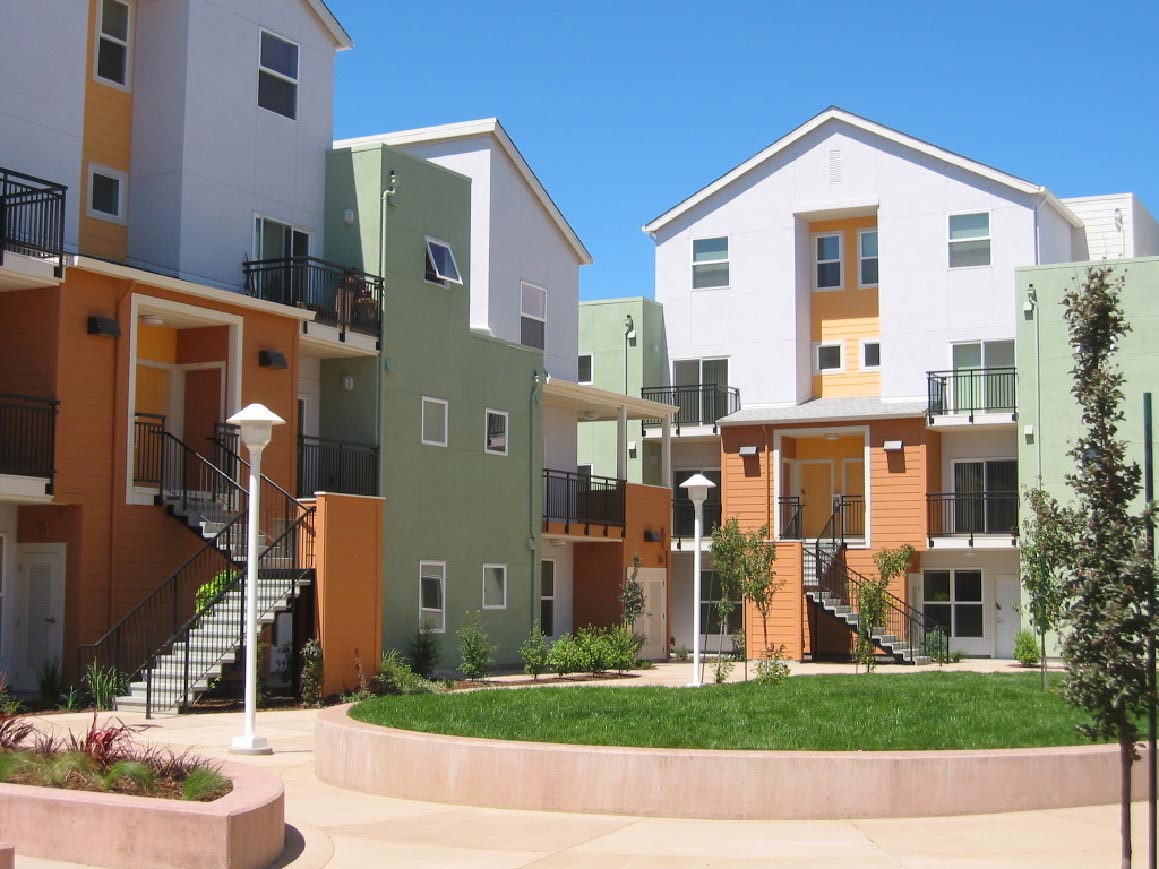 Once cleanup was complete, EBALDC sold 4 acres to Pulte Homes for the construction of 74 market rate homes. EBALDC leveraged the proceeds, along with other grant monies, to construct 87 low-income rental units, a community center, and a day care center. In addition to the long-term benefits to the City of San Pablo from this development, the surrounding neighborhood is already benefiting from this project by no longer having contaminated former industrial property adjacent to an elementary school.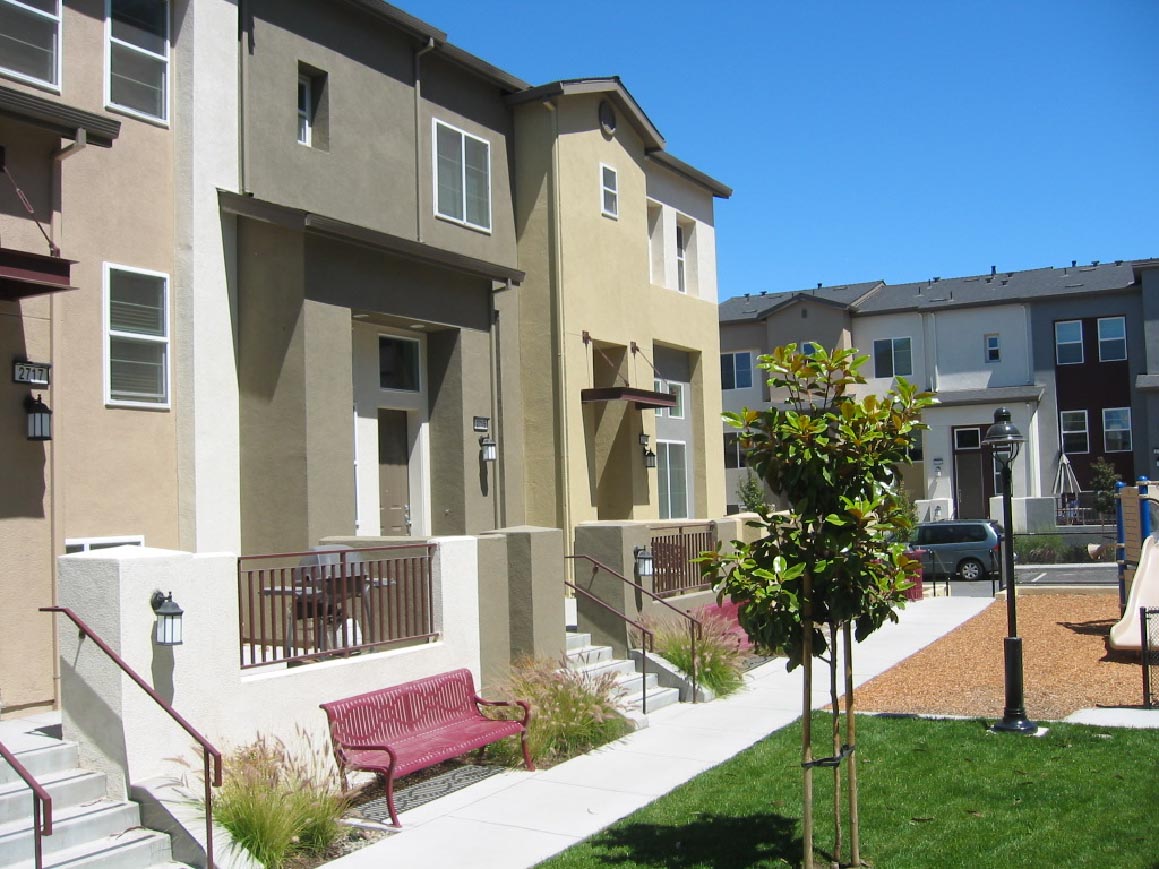 The site investigation and remediation costs were approximately $850,000. With the help of Water Board staff EBALDC was able to combine site construction activities with the soil removal project to reduce overall costs.

Bolinas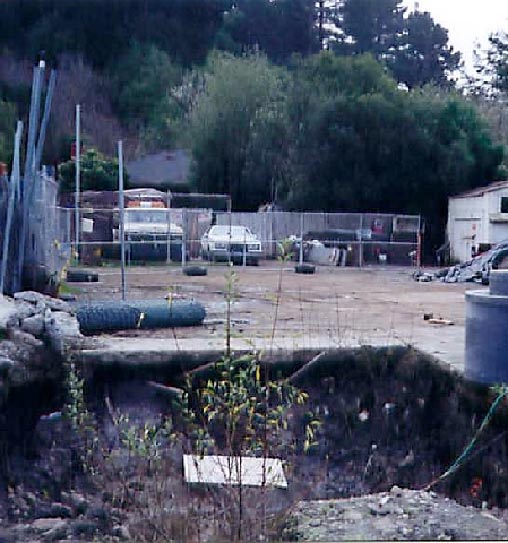 Bolinas is a small town in rural western Marin County. The Bolinas Community Land Trust investigated and cleaned up petroleum contamination from the former underground gasoline tanks (USTs) and a former underground waste-oil tank at this Brownfield site under the direction of the Water Board. Cleanup comprised soil excavation (225 tons), ORC placement in the excavations, groundwater treatment, soil vapor mitigation, a risk management plan, and land use controls.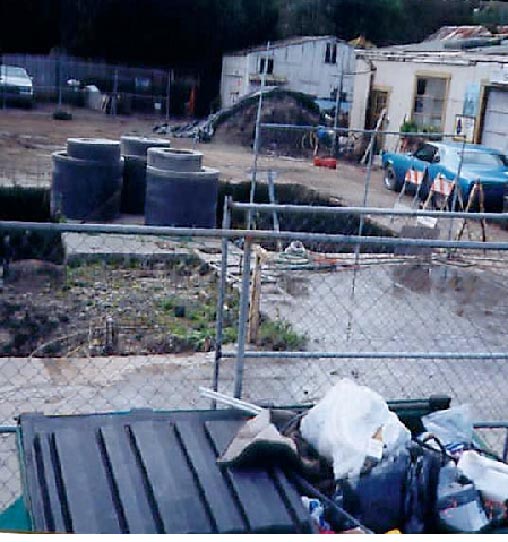 With the help of Water Board staff the BCLT was able to reduce investigation and cleanup costs and obtain expedited review that allowed the quick completion of the live/work units and the duplex building. In addition to the long-term benefits to the Town of Bolinas from this development, the success of this project and the cash flow generated from this project is expected to lead to more low-income projects in the future.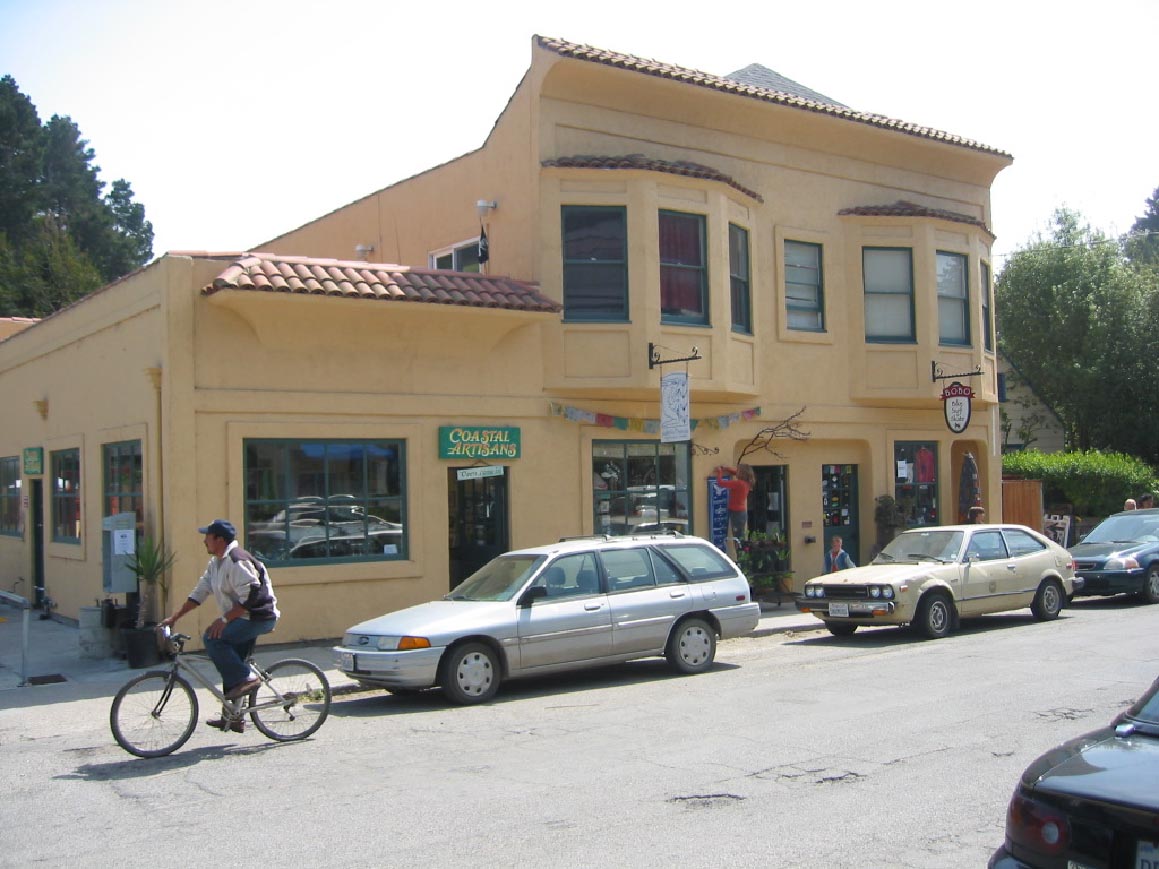 The former service station building has been refurbished and now comprises two stores in front and three live/work units in back. Additionally, two below-market rate town homes were built on the back of the lot.
A false floor was installed in the pre-existing service station building to accommodate the soil vapor mitigation equipment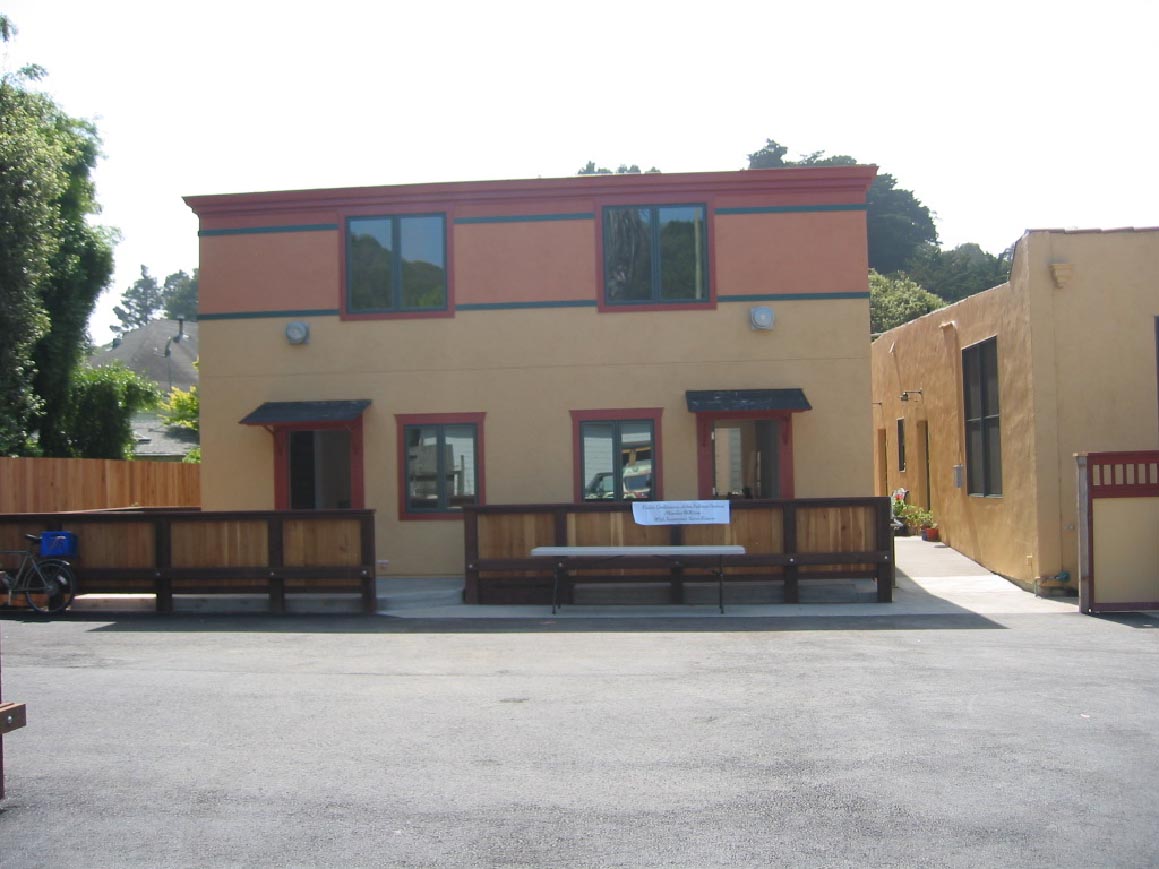 Hayward

The Cannery Place redevelopment project sits on approximately 55 acres of land that once housed the largest fruit and vegetable cannery in the western United States. The original cannery buildings were built in the late 1890's. Citation Homes began acquiring land in the area in 2004 and secured development entitlements for the property in late 2005. Portions of the site were impacted by elevated levels of arsenic, lead, and PCBs. Groundwater beneath the site was contaminated with low to moderate concentrations of volatile organic compounds (determined to be generated by an offsite source).
Citation Homes worked closely with the Water Board to characterize site contamination and to guide the remedial activities. After removing approximately 40,000 tons of contaminated soil from the site and recording deed restrictions precluding groundwater use, Citation Homes completed remediation activities in late July 2007. The total cost to remediate the site to residential standards exceeded $1.5 million.

When complete, the Cannery Place project will include approximately 800 townhomes, a network of public parks, and a neighborhood retail facility.
Project Benefits include:

new parks and recreational areas – all of which will be linked to a new elementary school
improvement of regional water quality by reducing the amount of impervious surface area and implementing state-of the-art post-construction storm water treatment measures
affordable housing opportunities - the new community will include 57 homes sold to buyers whose income falls at or below 110% of the Area Median Income; in addition, Citation Homes has partnered with Eden Housing to construct a 60-unit complex for low-income seniors on a site just down the street.
REGION SPECIFIC MATERIALS
The Economic Impact Analysis of a California Water Board Brownfield Remediation Project: The Great Mall in Milpitas
Information regarding Brownfield sites undergoing cleanup under the oversight of the Water Board is available in the statewide GeoTracker database.
State law requires Cal/EPA to establish deed restrictions at sites where cleanup levels do not allow unrestricted land use, and post a list of these restrictions on their web sites. DTSC maintains a similar list on its web site.
San Francisco Bay Water Board staff participate in the ITRC Brownfields Team to research emerging issues in contaminated property redevelopment.
---
CONTACT INFORMATION
Ron Goloubow
Brownfields Coordinator
Phone (510) 622-2442
Fax (510) 622-2460