ILRP Regulatory Information & Adopted WDRs
The Central Valley Water Board adopted waste discharge requirements (WDRs) for discharges from irrigated lands to protect both surface and groundwater. The ILRP regulates such discharges within the jurisdiction of the Central Valley Water Board, which extends from the Oregon border south to the northernmost tip of Los Angeles County.
Public Comment Requests
Stakeholders and other interested parties are invited to submit written comments on the documents listed below. Comments may be submitted to the staff member identified, by the deadline provided for each document. Please contact the identified staff member to request a copy of the document(s).
There are currently no documents available for public comment.
Adopted WDRs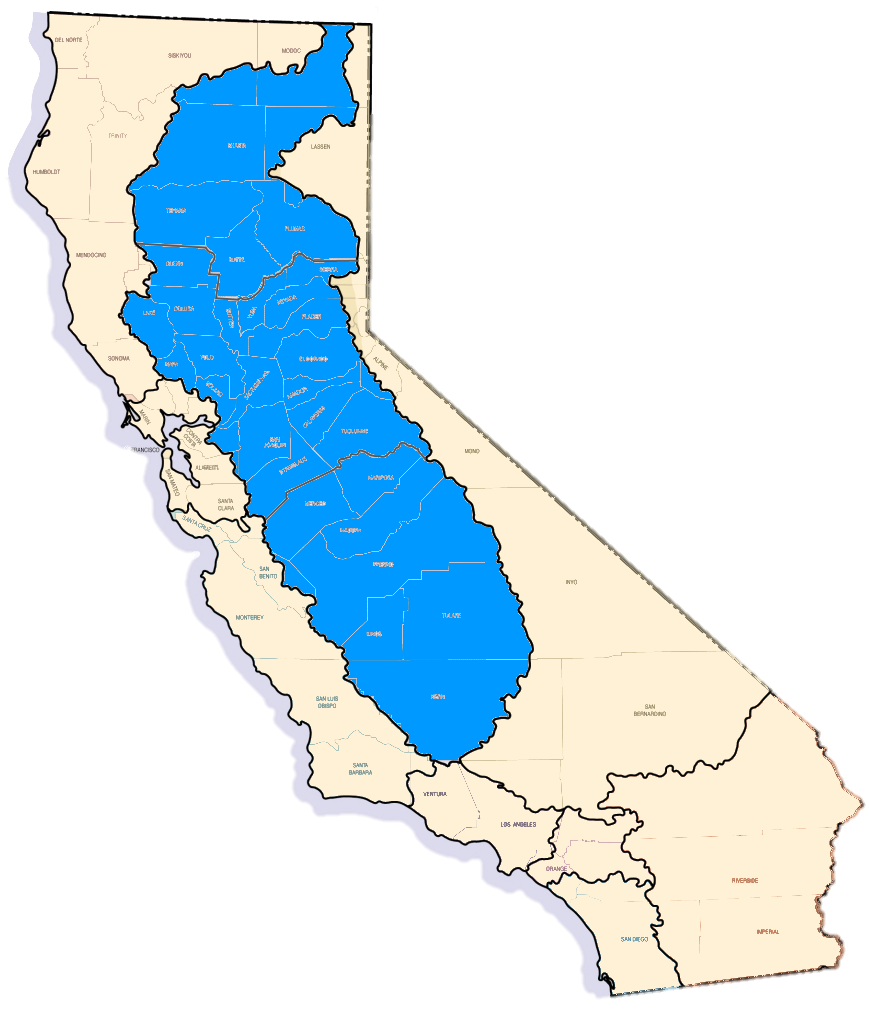 WDRs for Growers in Coalition Groups:


How to Apply for Regulatory Coverage Under the ILRP
All commercial irrigated lands, including nurseries, are required to obtain regulatory coverage. Coverage is not required if a property is not used for commercial purposes, is not irrigated (dryland farmed), or if commercial irrigated lands are covered under another program (i.e., Dairy, Poultry, or Bovine). Options for regulatory coverage include joining a Third-Party (coalition) group or obtaining Individual Regulatory Coverage.
Failure to obtain regulatory coverage may result in the Central Valley Water Board assessing an administrative civil liability (ACL) against you. ACLs can run as high as $1,000 per day for every day of violation. ILRP staff is available to assist you in obtaining the proper regulatory coverage.
Coalition Groups - for growers obtaining coverage under the general WDRs
Coalitions work with their members to assist in complying with requirements by conducting monitoring, and preparing and filing plans and reports to address water quality problems
Individual Regulatory Coverage – for growers NOT participating in a coalition group
Growers take it upon themselves to conduct their own monitoring and reporting, and they work directly with the Central Valley Water Board to address water quality problems.
Other Regulatory Information
Email Subscription List
Subscribe to the Irrigated Lands Regulatory Program email list to receive notifications and updates.
Contact Us
Central Valley Water Board
Irrigated Lands Regulatory Program (ILRP)
---