Regional Drought Response
After the driest January and February on record, most of California is experiencing a severe drought. The State Water Board responds to drought impacts and issues curtailments based on the unique and evolving conditions in different regions.
We are using hydrologic forecasts, real-time conditions, and water use data reported by water right holders to closely monitor six critical watersheds where worsening conditions may threaten water supplies, impair critical habitat, reduce recreational opportunities, and create uncertainty for all water users.
Last year, extreme drought conditions led to unprecedented actions by the State Water Board that included curtailment of water rights in many California watersheds. We are preparing similar actions for 2022. If you are in the Bay-Delta, Russian River, Scott River, Shasta River, Mill Creek, or Deer Creek watersheds, you should prepare for earlier curtailments.
Visit our watershed pages for curtailment details and other drought activities: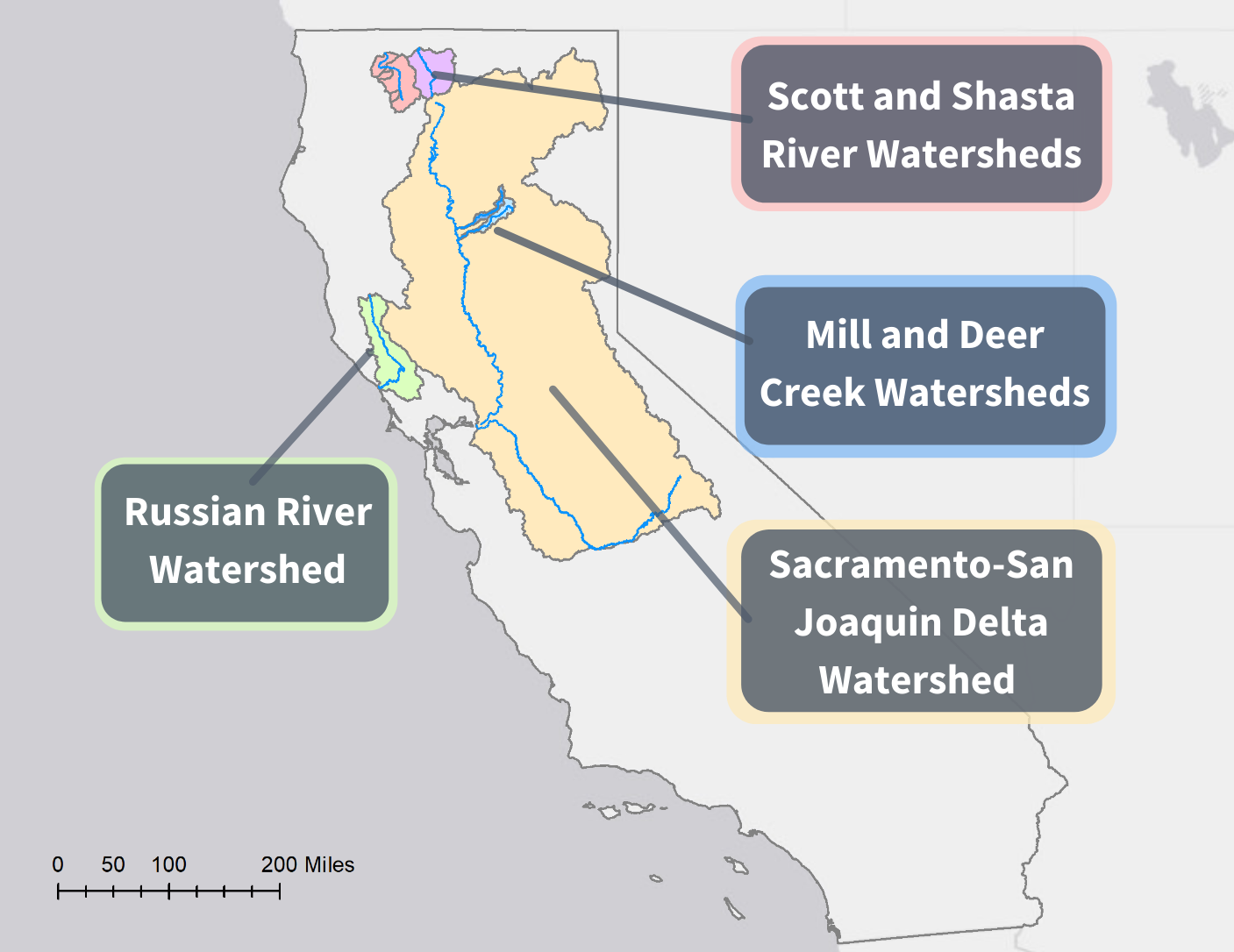 The State Water Board is closely monitoring six critical watersheds