Los Angeles River Flows
Los Angeles River Flows Project
Background
The Water Boards are promoting water reuse and recycling to conserve the state's water resources. Reuse and recycling of treated wastewater can result in a reduction of instream flow. Wastewater dischargers that want to reduce stream flow for reuse and recycling must obtain approval from the State Water Board prior to reducing wastewater discharges. A key step toward obtaining approval is to demonstrate that the reduced discharge will not substantially affect fish, wildlife, or other public trust resources (resources for the benefit of the public, such as recreation). As a result, the Water Boards are currently supporting the development of technical tools and approaches that define ecologically protective flows necessary to support specific species and habitats and the flows necessary to sustain specific beneficial uses.
The need to better understand and establish flow requirements has come to the forefront along the Los Angeles (LA) River. The State Water Board and the Los Angeles Water Board, in cooperation with local municipalities (including City of LA Bureau of Sanitation, City of LA Department of Water and Power, LA County Department of Public Works, and LA County Sanitation Districts), have initiated the Los Angeles River Flows Project (Project) to better evaluate the cumulative impacts of potential flow reductions. The Project will provide a science-based approach for assessing flow necessary to sustain beneficial uses. The desired outcome of the Project is to establish technically sound flow recommendations and an evaluation of the consequences of alternative flow scenarios for the LA River. This Project may also serve as a model for assessing similar situations in other river systems. It is anticipated that the Project will take two years to complete.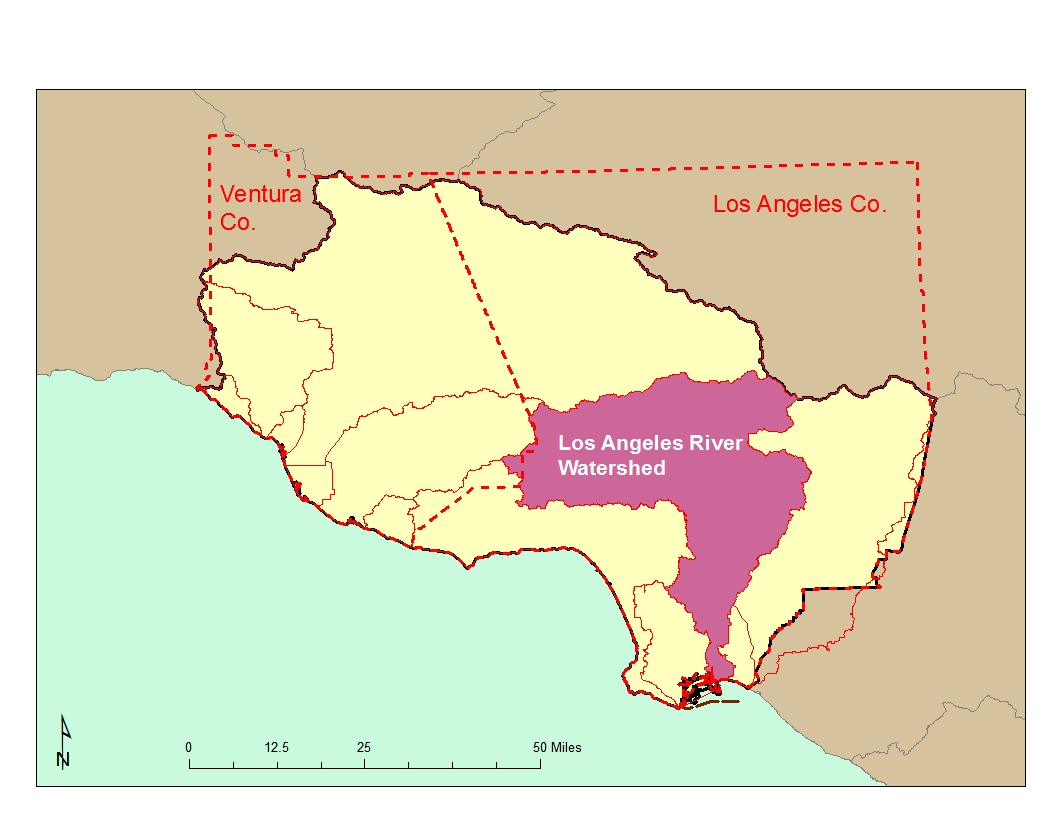 The Los Angeles Regional Water Quality Control Board has more information on the background and history of the Los Angeles River Watershed.  
The California Environmental Flows Workgroup, as part of the California Water Quality Monitoring Council, is a multi-agency forum for engagement on environmental flows.
Project Timeline
SWG = Stakeholder Working Group
Activity

2018
Q4

2019
Q1

2019
Q2

2019
Q3

2019
Q4

2020
Q1

2020
Q2

2020
Q3

2020
Q4

1 - Stakeholder coordination

X

X

X

X

X

X

X

X

X

2 - Non-aquatic Life Use Assessment

X

SWG 1

X

3 - Aquatic Life Beneficial Use Assessment

X

X

X

SWG 2

4 - Apply Environmental Flows & Evaluate Scenarios

X

X

X

X

SWG 3

X

SWG 4

5 - Monitoring & Adaptive Management Plan

X

X

6 - Summary of results & Reporting

X

7 - Water Quality Assessment

X

X

X

X

X

X

X

X
For more information on the Project goals and scope, see the LA River Information Page.
Stakeholder Working Group
A Stakeholder Working Group (SWG) has been assembled to provide input on this project. For more information about the SWG purpose and membership, see the Charter:
Stakeholder Working Group Charter
SWG meetings
The SWG meets approximately every six months. The first meetings was held on March 22, 2018. The second meeting was held on October 18, 2019. The next meeting will occur in spring 2020. All meeting materials, including agendas, presentations and notes, are available on the SCCWRP LA River Flows Project Website.
State Water Board Meeting
An information item on Instream Flow Needs was held on November 8, 2017.
Agenda
Item Description (Item 7)
Link to City of Los Angeles Projects that May Affect Los Angeles River Flows
Contact
More Information:
For additional information on the LA River Flows Project, please contact Lori Webber by email (Lori.Webber@waterboards.ca.gov) or by phone (916) 341-5736.
Partner Organizations: