SWAMP - Clean Water Team (CWT) – Citizen Monitoring
Connecting People, Communities, Science, and Watersheds
The Clean Water Team (CWT) is the citizen monitoring program of the State Water Resources Control Board. The CWT is a part of the Surface Water Ambient Monitoring Program (SWAMP). The CWT Citizen Monitoring Coordinator(s) work statewide to provide technical assistance and guidance documents, training, QA/QC support, temporary loans of equipment and communication to citizen monitoring programs and watershed stewardship organizations.
Our Mission… To build and support the State's Watersheds' Stewardship through citizen monitoring and community science in order to reduce and prevent water pollution.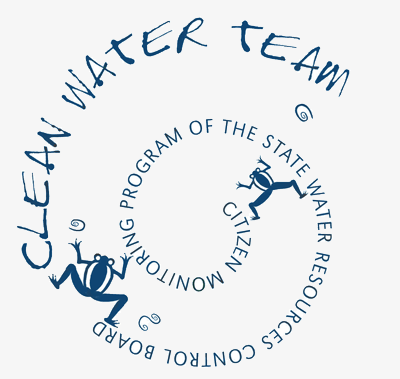 Clean Water Team Main Pages
Citizen Monitoring & Community Science
Citizen monitoring is any water quality monitoring activity that typically relies in whole or in part on participation by volunteers, students, or non-paid staff.  Sometimes these activities are community based science projects which are participant (individuals) and community created science projects where individuals and community members become involved, collect samples, take measurements, conduct tests, and/or do other program tasks. A variety of organizations may be involved in citizen monitoring projects, including but not limited to non-profit groups, Resource Conservation Districts (RCDs), Coordinated Resource Management and Planning (CRMP) groups, local government agencies, and colleges.
We All Can Do Science for Our Watersheds & Communities
People, watersheds, and science provide the base for improving and protecting the waters we rely on and enjoy. Citizen monitoring and community science projects throughout California have been collecting water quality and watershed assessment data for over 20 years. Learn about a few of these programs by watching videos in this playlist. Take it further by volunteering or starting your own Clean Water Team program.
Mission and Values: Helping California's Citizens Monitor Our Surface Waters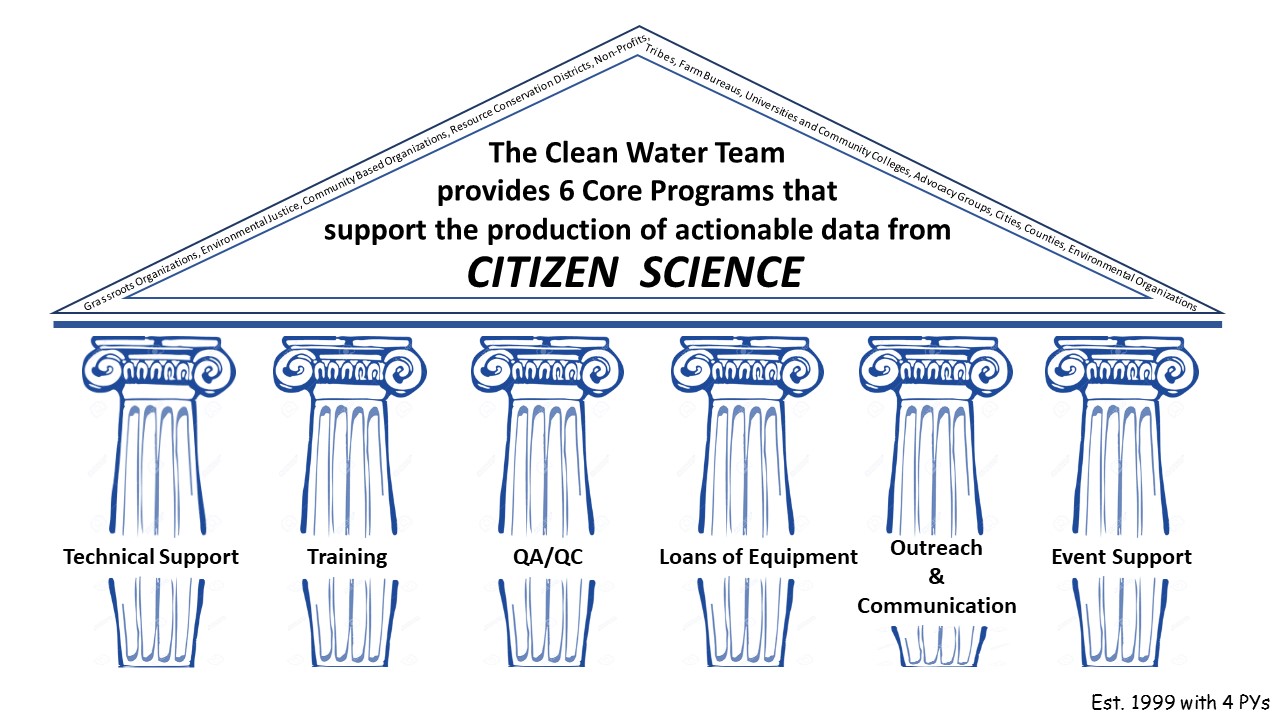 View larger image
General Information on Citizen Monitoring