TMDL Projects
Central Coast - TMDL Projects
For more information on Total Maximum Daily Loads (TMDLs), please see our general information page on TMDLs.
Please see the lower section of this page called "TMDL Resources" for other TMDL related links.
TMDL Projects Currently in Development
The section below is a list of the all the TMDL Projects adopted or in development.
TMDL Project Names - listed in alphabetical order
Dates indicate Central Coast Water Board adoption.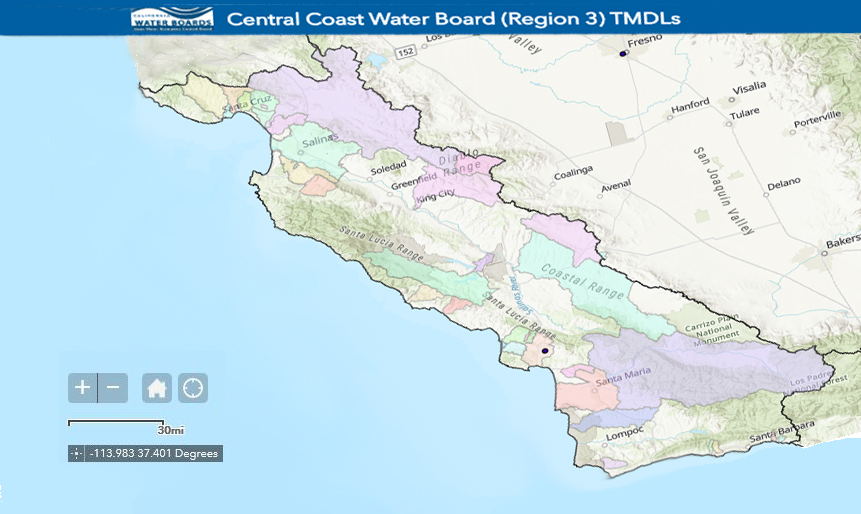 To download Web Map spatial data, click here.